Food Business News - O'dang Debuts New Dressings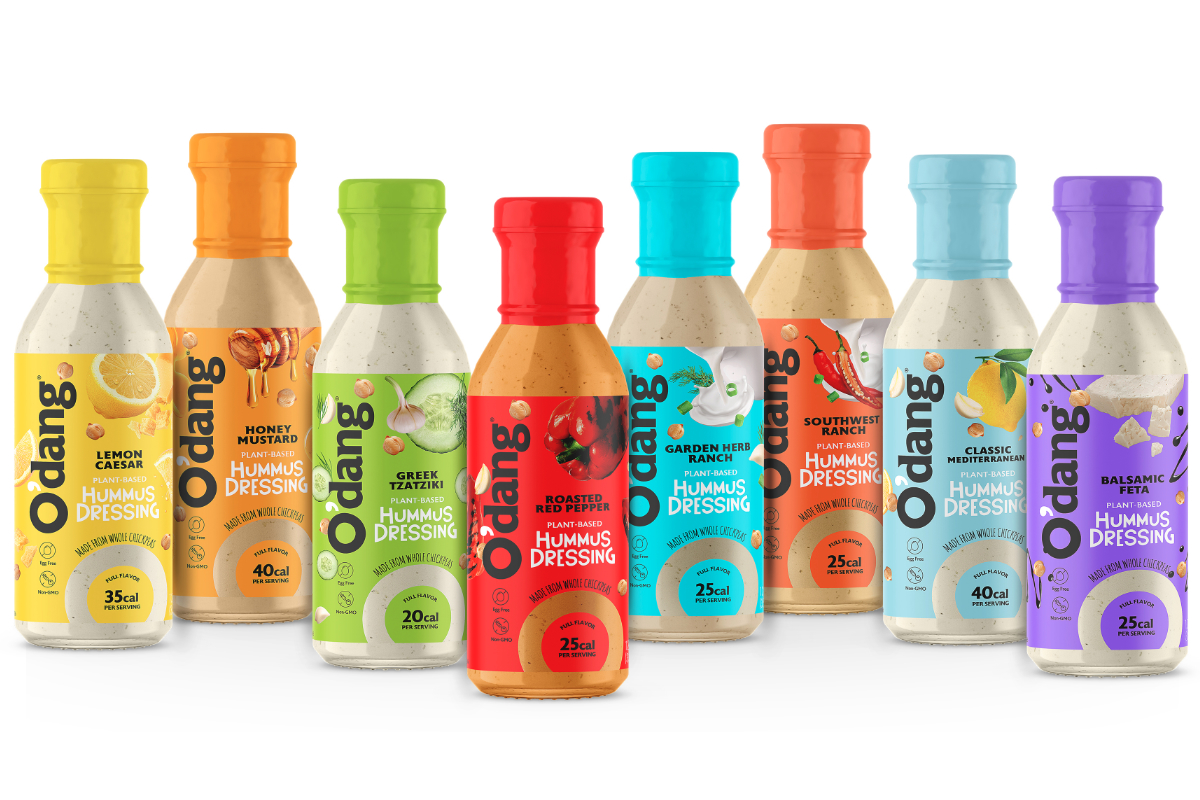 ORLANDO, FLA. — O'dang, maker of premium hummus dressings, is introducing a brand refresh including new and reformulated products under a new company name: O'dang Foods. The updated moniker positions the company for a planned expansion beyond hummus dressings within the next few weeks, O'dang Foods said.
As part of its brand revitalization, O'dang Foods has reformulated its lineup of hummus dressings. The new recipes offer a "smoother, creamier dressing texture as well as an even bolder taste profile," O'dang Foods said. Featuring a base of US-grown chickpeas, the plant-based dressings are gluten-free, egg-free, non-GMO and free of high-fructose corn syrup.
---